Say Goodbye to Rubber Mats
O'Mara anti fatigue flooring supports your everyday movements.
Kitchen & Home Floors
What do you love to do and where do you stand the most? From the kitchen stove to the punching bag in the garage, our sprung anti fatigue flooring supports the activities you love to do every day.
Anti Fatigue Kitchen Mats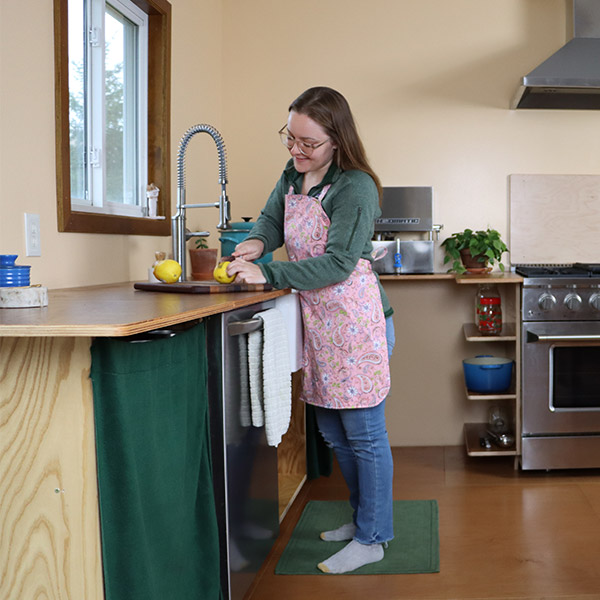 Standing Desk Floors
The work-from-home experience just got upgraded. Enjoy the barefoot experience at home while supporting your joints, and reducing your aches and pains.
Anti Fatigue Mat for Standing Desk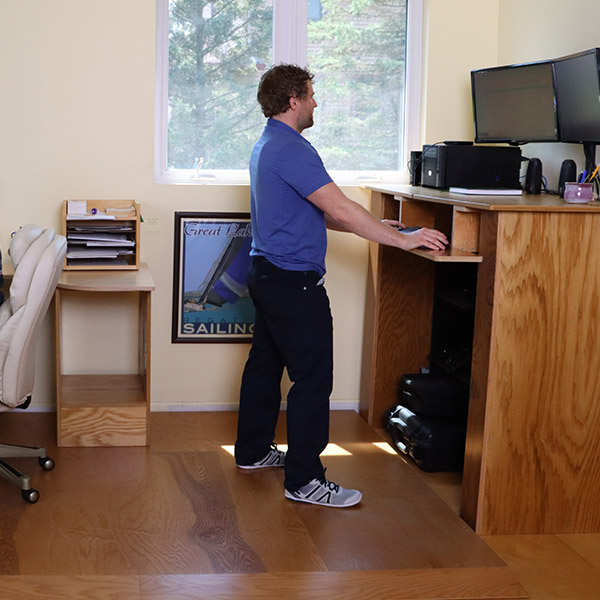 Trade Show Floors
Tired of the soft carpet at your trade show? Upgrade your experience and improve your mood, by traveling with an O'Mara Sprung anti- fatigue floor.
Trade Show Flooring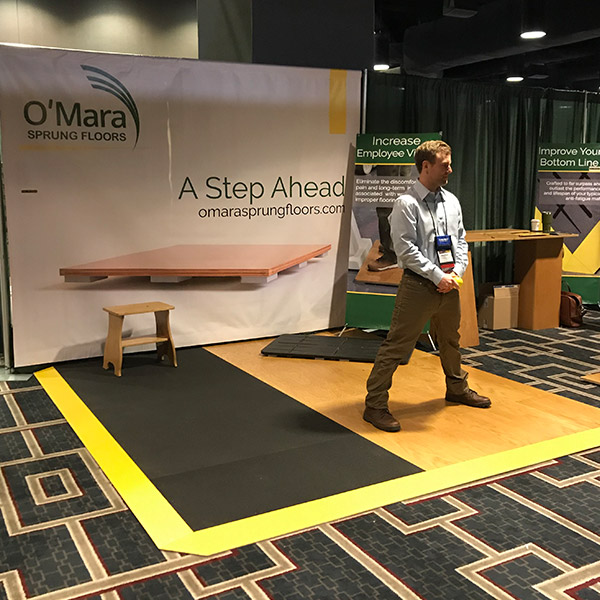 Industrial Floors
Improve the well-being of your workers by upgrading the surface they stand on. Swap soft, energy-robbing rubber mats for stable, revitalizing, long-lasting, flexible anti fatigue flooring. Multiple finish options to support robotics and industrial uses including oily areas, and welding stations.
Industrial Floor Mats Anti Fatigue